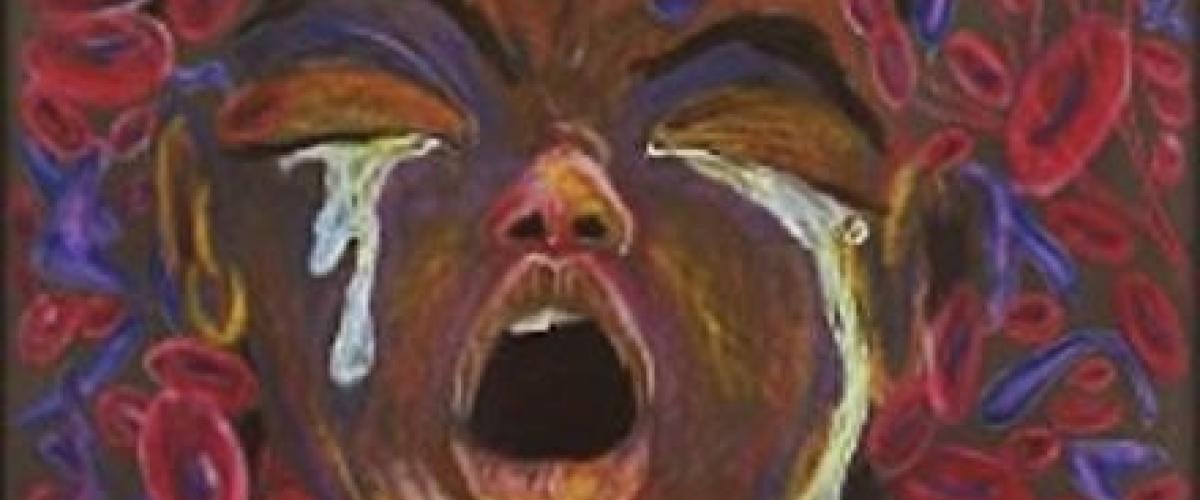 Drs. Paula Tanabe and team members have successfully collaborated to investigate and advance the treatment of vaso-occlusive crisis in the emergency department (ED). Through their efforts, process changes have been implemented that have led to more rapid pain relief. Ongoing educational efforts are targeted at raising awareness about this disease process and working to decrease negative attitudes that providers have toward this patient population. They have also collaborated with Community Care North Carolina to implement a screening and referral program to identify individuals with social and behavioral health needs. This program is being disseminated throughout North Carolina. A treatment algorithm has been developed to help guide ED treatment for these patients. NC ENA and NC ACEP have endorsed this algorithm and it is also being disseminated throughout the state.
Program Highlights
Monthly ED sickle cell disease (SCD) multi-disciplinary quality improvement team meeting that focuses on improving treatment of vaso-occlusive crisis in the ED. Members include physicians, nurses, social workers, and individuals living with SCD. Our team has presented abstracts at National scientific meetings for emergency medicine, emergency nursing, social work, and the Sickle Cell Disease Association of America.
Fall conference scheduled to host a large dissemination and implementation effort of best practices for ED care of SCD, funded by AHRQ grant. There are currently participants coming from 8 states.
Completion of a multi-site trial funded by the National Heart, Lung, and Blood Institute (NHLBI) to compare the effects of an individualized- vs. weight-based dosing protocol to treat vaso-occlusive crisis
Development of an educational website on SCD for EM providers (http://sickleemergency.duke.edu)
Annual educational conference aimed to improve knowledge and open communication between healthcare providers, patients, and their families
Development and implementation of a Sickle Cell Disease Champion program. Nurses from the ED and other in-patient units attend advanced training in SCD and conduct quality improvement projects on their units to improve the care of SCD
Members
Paula Tanabe, PhD, RN, FAEN, FAAN
Nirmish Shah, MD
Julia Johnston, LCSW
Carlton Rutherford, LCSW
SCD ED Nurse Champions

Meredith Carr
Cher Durham
Loudes Parades 
Selected Achievements
Barriers to care in sickle cell disease (SCD)
SCD is still an underfunded disease and our research has helped to shed further light on some of the barriers that stand in the way of improving care. As part of our previously funded R18, we conducted a risk analysis to identify areas that could lead to substandard care and targeted those in our care redesign process. We also studied provider attitudes and shared our findings with the provider group so that everyone was more aware of the stigma that patients with SCD face.
Glassberg, J., Tanabe, P., Richardson, L., & DeBaun, M. (2013). Among emergency physicians, use of the term "Sickler" is associated with negative attitudes toward people with sickle cell disease. American Journal of Hematology, 88(6), 532-3. PMID: 23526459.
Thornton VL, Holl JL, Cline DM, Freiermuth CE, Sullivan DT, Tanabe P. Application of a proactive risk analysis to emergency department sickle cell care. West J Emerg Med. 2014 Jul;15(4):446-58. PubMed PMID: 25035751; PubMed Central PMCID: PMC4100851.
Freiermuth CE, Haywood C Jr, Silva S, Cline DM, Kayle M, Sullivan D, Thornton V, Tanabe P. Attitudes toward patients with sickle cell disease in a multicenter sample of emergency department providers. Adv Emerg Nurs J. 2014 Oct-Dec;36(4):335-47. PubMed PMID: 25356894; PubMed Central PMCID: PMC4405136.
Freiermuth, CE, Silva, S, Cline DM and Tanabe, P. Shift in Emergency Department     Provider Attitudes Towards Patients with Sickle Cell Disease. Advanced Emerg Nurs J. In press March 6, 2016
Educational Void
There is a lack of education about sickle cell disease (SCD), both in the medical community and for the general public. We have developed an educational website to allow ED providers to easily access information about best practices to care for patients with SCD. This website also hosts lectures from experts and videos to depict ideal real life interactions with patients.
Kayle, M., Brennan-Cook, J., Carter, B. M., Derouin, A. L., Silva, S. G., & Tanabe, P. (2016). Evaluation of a Sickle Cell Disease Educational Website for Emergency Providers. Advanced Emergency Nursing Journal, 38(2), 123-132. doi: 10.1097/tme.0000000000000099.
Jenerette, CM, Brewer, CA, Silva, S, Tanabe, P. Does Attendance at a Sickle Cell Conference Improve Clinician Knowledge and Attitude towards Patients with Sickle Cell Disease? Pain Management Nursing. In press May, 2016.
Optimizing care in the emergency department (ED)
Care can be variable across ED settings and even amongst providers in the same ED. Our research has focused on how to develop a standardized approach to provide care supported by the available evidence.
Yawn BP, Buchanan GR, Afenyi-Annan AN, Ballas SK, Hassell KL, James AH, Jordan L, Lanzkron SM, Lottenberg R, Savage WJ, Tanabe PJ, Ware RE, Murad MH, Goldsmith JC, Ortiz E, Fulwood R, Horton A, John-Sowah J. (2014). Management of sickle cell disease: summary of the 2014 evidence-based report by expert panel members. JAMA. 10;312(10):1033-48. PMID: 25203083.
Tanabe P, Martinovich M, Buckley B, Schmelzer A, & Paice JA. (2015). Safety of an Emergency Department, High Dose, Opioid Protocol for Sickle Cell Disease Pain. Journal of Emergency Nursing. 41(3)227-35.
Savage WJ1, Buchanan GR, Yawn BP, Afenyi-Annan AN, Ballas SK, Goldsmith JC, Hassell KL, James AH, John-Sowah J, Jordan L, Lottenberg R, Murad MH, Ortiz E, Tanabe PJ, Ware RE, Lanzkron SM. (2015). Evidence gaps in the management of sickle cell disease: A summary of needed research. Am J Hematol, 90(4):273-5.
Tanabe, P., Cline, D.M., Silva, S., and Freiermuth, C.E. A Prospective Emergency Department Quality Improvement Project to Improve the Treatment of Vaso-Occlusive Crisis in Sickle Cell Disease: Lessons Learned. The Joint Commission Journal of Quality and Patient Safety. In press May 31, 2016.
Ongoing Collaborations
Duke Division of Hematology
Community Care North Carolina
North Carolina Emergency Nurses Association
North Carolina American College of Emergency Physicians
Emergency Department Sickle Cell Care Coalition, a national organization tasked with improving the ED care for patients with sickle cell disease
Advanced Training
A variety of opportunities to participate on the research team exist including data entry, abstract and manuscript writing.
Yearly SCD conference and three times/year educational presentations.