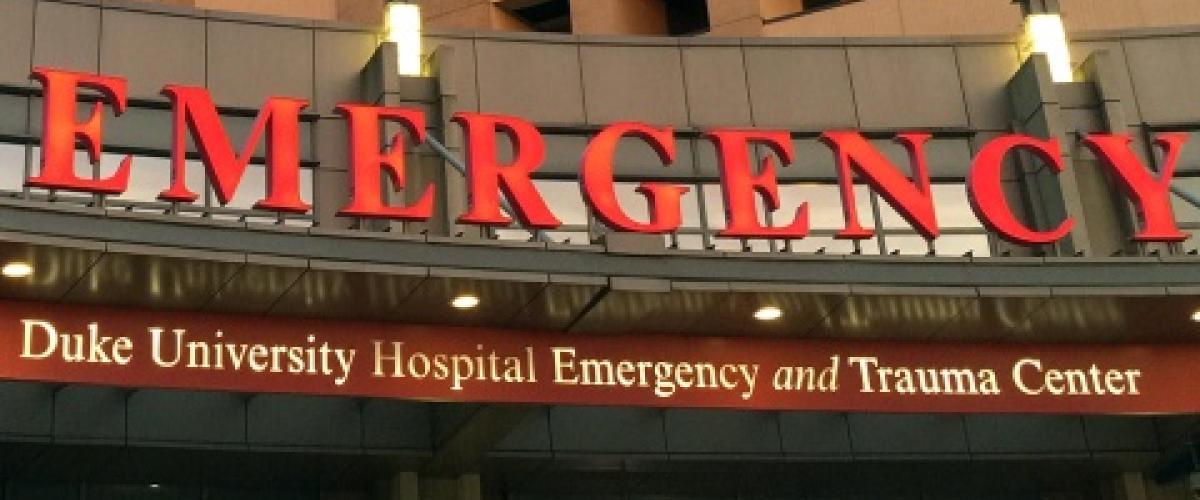 The Duke University Physician Assistant Emergency Medicine Residency Program teaches resident PAs the advanced skills, knowledge, and humanistic qualities that constitute the foundation of a successful emergency medicine practice.
Through our outstanding facility, expert faculty, and diverse clinical opportunities, Duke is committed to providing an excellent training program for PAs in one of the most exciting specialties in medicine.
Duke's emergency department is a Level 1 trauma center equipped to treat over 90,000 patients a year. As a tertiary care medical referral center, this state-of-the-art facility will give you the opportunity to treat a wide variety of patients. Our faculty is made up of world-renowned clinicians, researchers, and recipients of the ACEP National Emergency Medicine Faculty Teaching Award and the Council of Residency Directors Faculty Teaching Award. Our team is truly committed to guiding the next generation of emergency medicine providers.
Contact us
For more information about the program, please contact:
Ashley Britt, PA-C
Director, Physician Assistant Emergency Medicine Residency Program
ashley.britt@duke.edu