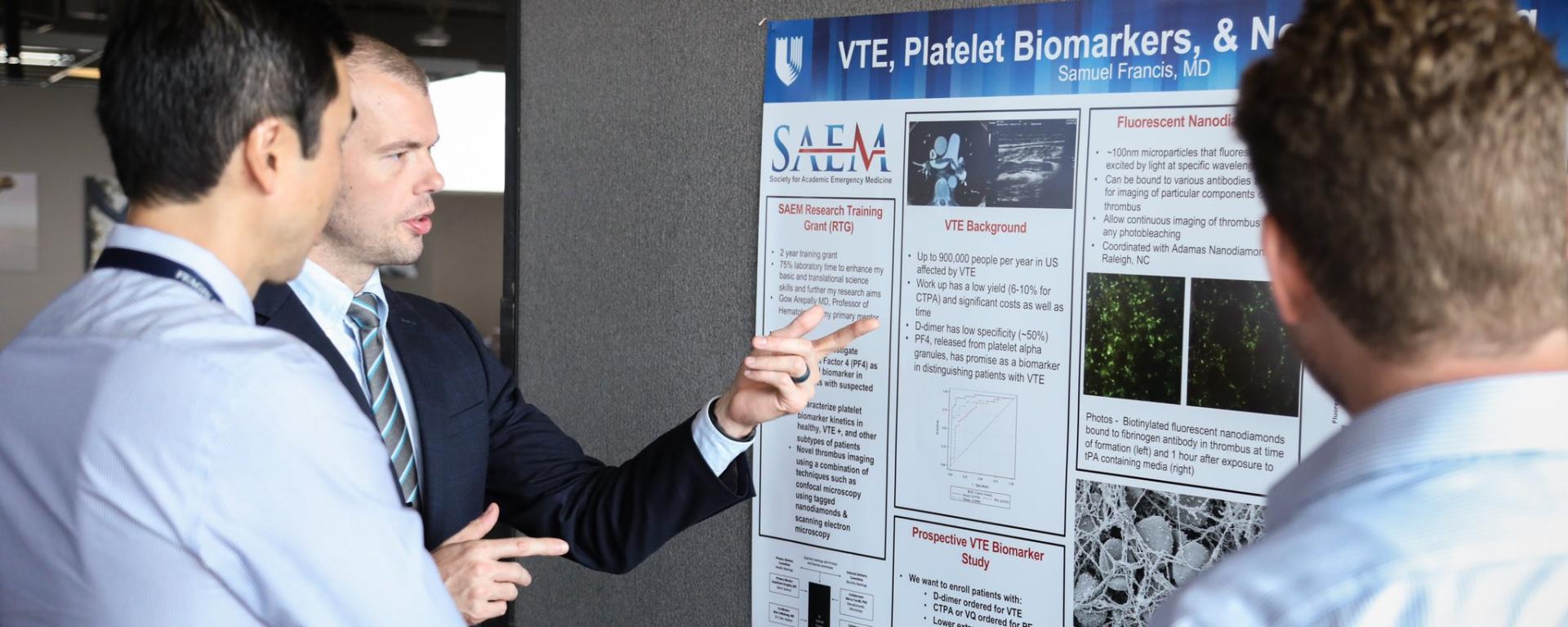 Mission
To lead in knowledge creation and innovation for the benefit of those affected by acute health conditions globally
Collaboration, innovation, and inclusion are core tenets that researchers in the Duke Department of Emergency Medicine embody in their work.
Our faculty are leaders in their fields and include the world's leading expert in copperhead snakebite envenomation, clinical trialists, basic scientists, implementation experts, engineers, hyperbarics experts, and global health equity advocates aiming to solve the world's most complex emergency healthcare challenges.
Duke Emergency Medicine Debuts in Top 20 in NIH Funding
In our inaugural year as a Department, Duke Emergency Medicine ranks #20 across all U.S. medical schools emergency medicine departments in funding from the National Institutes of Health. 
Receiving over $1.5 million in NIH funding in 2022, our researchers are passionate about advancing global health equity, medical center operational efficiency, pain management, and various other areas of focus.