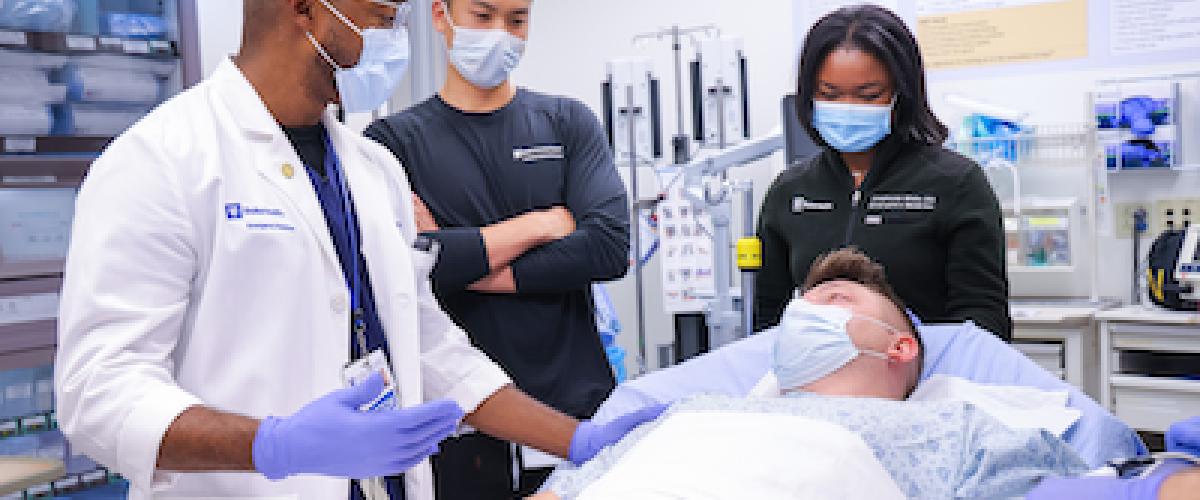 Training World-Class Emergency Medicine Physicians
Since 2002, the Duke Department of Emergency Medicine Residency Training Program has provided trainees the knowledge and clinical skills to excel as an emergency physician in any setting. Our dedicated team works tirelessly to accomplish our core values of outstanding patient care, cutting edge graduate medical training, research innovation, service, and leadership. 
Our faculty include multiple recipients of the ACEP National Emergency Medicine Faculty Teaching Award, multiple recipients of the Council of Residency Directors Faculty Teaching Award, many world-class researchers, and a past president of the North Carolina College of Emergency Physicians. Our amazing residents provide the leadership and peer-to-peer teaching that propel the program to new heights.
Learn more about the amazing people of the Duke Department of Emergency Medicine.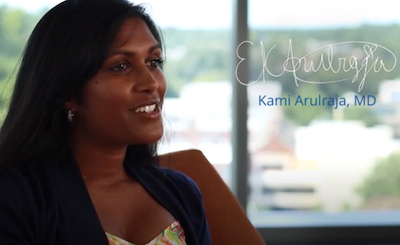 Meet Our People
Get to know our faculty and residents in several video interviews. Learn more about why residents chose Duke Emergency Medicine for their residency training, how the program prepares residents for successful careers in Emergency Medicine, and what life is like living in Durham, North Carolina.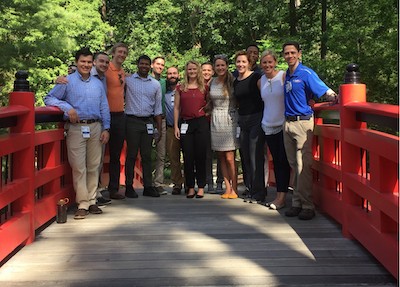 Current Residents
Hear from our current Emergency Medicine residents about their clinical and research interests, the strengths of the Duke Emergency Medicine Residency Program, and their hobbies and activities outside the Emergency Department in Durham, North Carolina.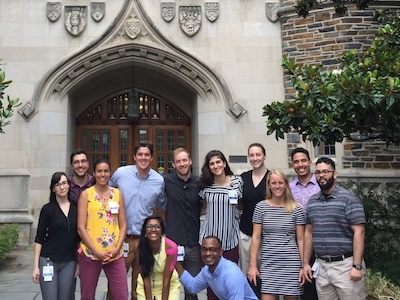 Resident Experience
Our residents represent all regions of the U.S. and are leaders in our department, running the clinical teams, teaching each other and medical students, participating in administrative committees that continually improve our delivery of emergency medical care, and contributing to research that advances knowledge in our field.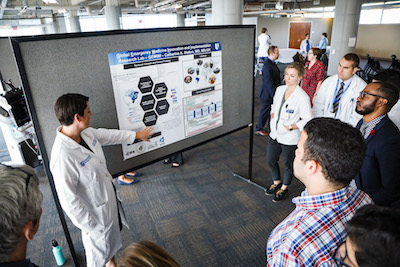 Resident Research
The Duke Department of Emergency Medicine Residency Program provides a wealth of research opportunities for residents interested in improving emergency care on a global scale. Learn more about research in acute care, global health, ultrasound, and robotics in the Duke Acute Care Technology Laboratory.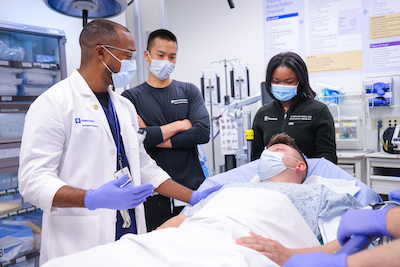 Graduated Residents
Graduates of the Duke Department of Emergency Medicine Residency have gone on to work in prestigious institutions around the world, going on to fellowship training and academic and community leadership positions, around the world and right here at Duke.