The aim of the Duke Global Health Fellowship is to train future leaders in international emergency medicine.
This is accomplished by doing the following:
Arranging a course of study leading to a master of science in global health (MSc-GH) at Duke University
Facilitating relevant research projects and site-specific educational programs aimed at improving emergency care internationally
Arranging unique overseas sites for clinical care
The program will equip fellows with the knowledge necessary to effectively address key issues in global health, with particular emphasis on the delivery of emergency care in resource-poor settings. The program will also equip fellows with extensive knowledge of communicable diseases, public health, and health systems management.
The fellowship curriculum draws particular attention to the determinants and consequences of health disparities and to the key causes of morbidity and mortality in the emergency setting internationally.
During this time, the fellows will work to achieve specific curricular goals and objectives as well as to meet global health-specific core competencies.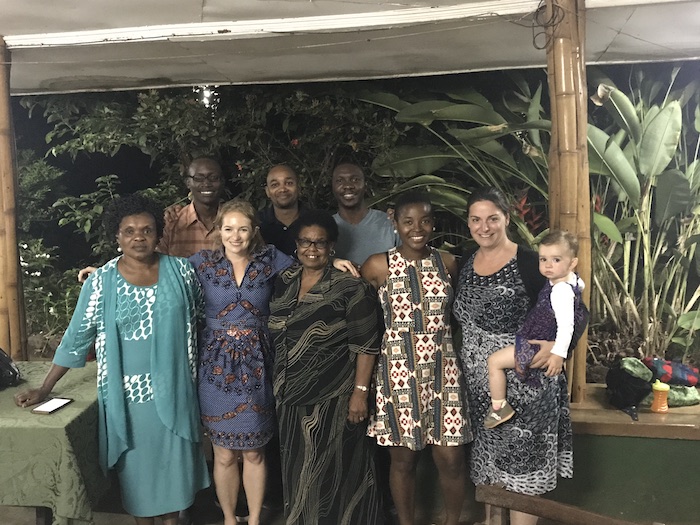 Fellow Responsibilities
Fellows will serve as junior-level teaching attendings in Duke University Hospital's emergency department. In this capacity, fellows will meet the clinical and educational requirements of any faculty within the Department of Emergency Medicine.
Additionally, fellows will function as attending physicians at the international site, working closely with participating local health care providers who can provide mentorship. 
Once selected to the program, fellows will have the opportunity to attend special events and lectures sponsored by the Duke Global Health Institute and the Hubert-Yeargan Center for Global Health.
Guidance from Key Faculty Members
Importantly, fellows will benefit from close guidance from the Global Health Residency Program Director as well as from key Duke Emergency Medicine faculty throughout their tenure.
These key faculty members include the department chair, residency director for emergency medicine, and the fellowship director.
Certification and Credentials
Because they have completed an ACGME-accredited residency in emergency medicine prior to the program, fellows start the program as board-certified emergency medicine physicians.
Currently, there is no certification process for global health as a subspecialty of emergency medicine. However, at the end of the fellowship, fellows will receive a certificate of completion from Duke's Department of Emergency Medicine. Finally, fellows must also be credentialed by Duke University Medical Center.