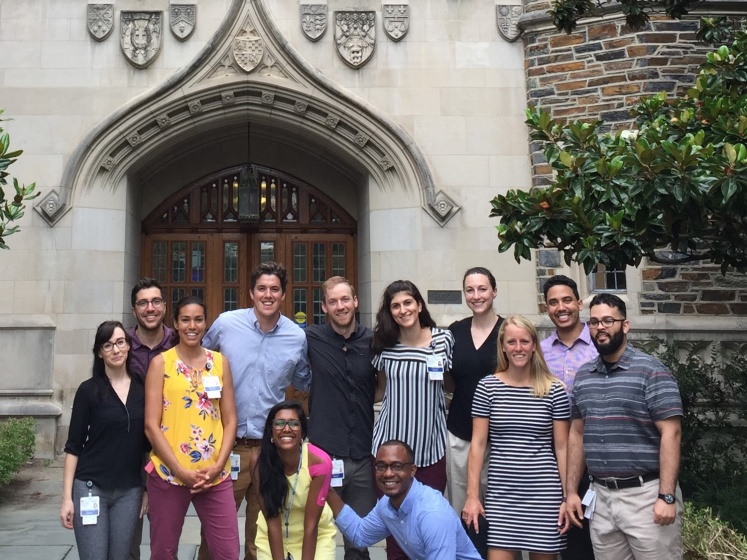 Our residency is a community of physician-scholars, committed to the best in patient care and service. Our residents represent all regions of the U.S. and are leaders in our department, running the clinical teams, teaching each other and medical students, participating in administrative committees that continually improve our delivery of emergency medical care, and contributing to research that advances knowledge in our field.
Committed to Justice, Equity, Diversity, and Inclusion
Duke Emergency Medicine serves all patients, regardless of race, ethnicity, sex, sexual orientation, and religion. We are committed to training physicians dedicated to these principles of equality and diversity, and representing the patient populations for whom we provide care.
Our Growing Diversity
Our residency program values and emphasizes diversity. Our current resident cohort closely matches the US population in gender and racial diversity. Black and LatinX residents are represented in our program at more than twice their attendance in US medical schools.
| | | | |
| --- | --- | --- | --- |
|   | Women | Hispanic, Latino, or of Spanish Origin | Black or African American |
| Duke Emergency Medicine Residency (2019-2020) | 18 (50%) | 4 (11.8%) | 3 (8.8%) |
| Duke Emergency Medicine Residency (2020-2021) | 18 (51%) | 5 (14.3%) | 5 (14.3%) |
| United States Population (Wikipedia) | 50.70% | 15.3% | 13.4% |
| United States Medical Schools (2018-2019) | 47.9% | 5.3% | 6.2% |
Duke Medical Campus Tour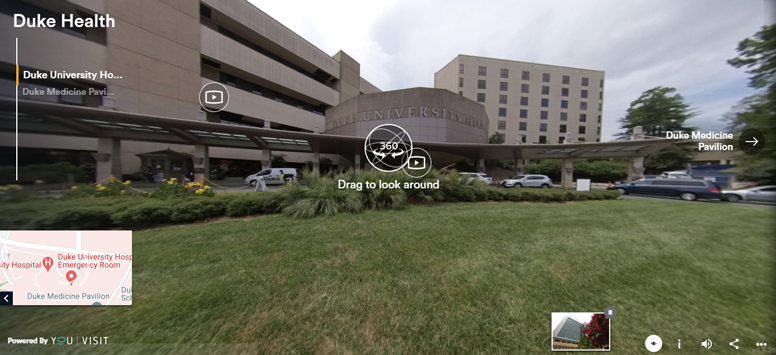 Take a tour of the Duke Medical Campus, including Duke University Hospital, the Duke Medical Pavilion, the Duke Clinic, and Duke University Campus. Learn more about the Duke Emergency Department, Duke LifeFlight, and the Duke Hyperbaric Chamber.
Why Train at Duke

Visit the Graduate Medical Education (GME) website to learn more about resident and fellow training opportunities at Duke Health, Duke Health's commitment to social justice and dismantling racism, and Duke Health's response to COVID-19.
Life in Durham
We think you'll find everything you need for an enriching life and training experience in and around Durham, North Carolina — our home. It combines the best of a big city and a small town: the people are friendly, there's plenty of job opportunities and things to do, and it's affordable.