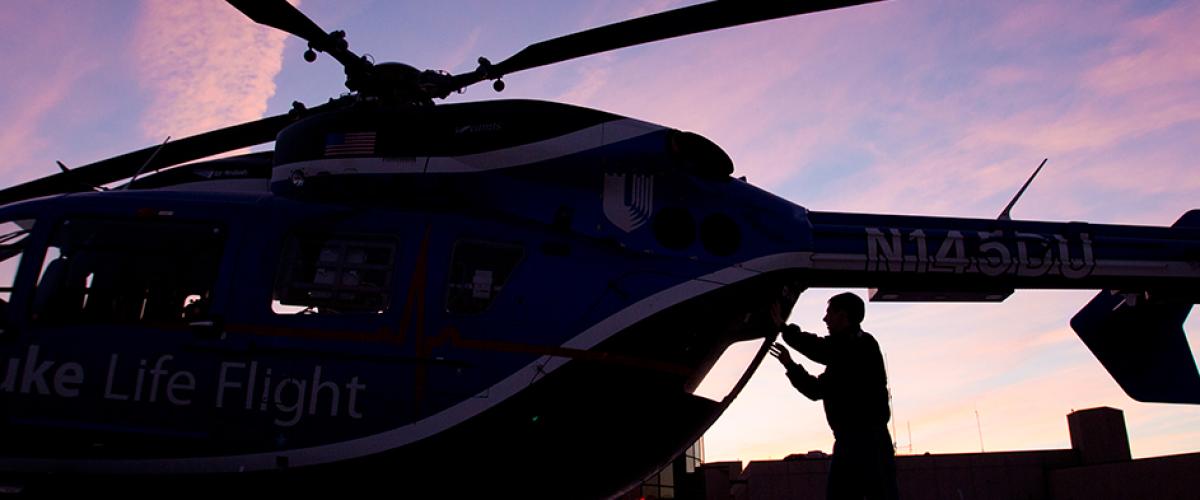 Training World-Class Emergency Medicine Physicians
The Duke Department of Emergency Medicine has partnered with the Hubert-Yeargan Center for Global Health and the Duke Global Health Institute to offer a Global Health Fellowship, a two-year advanced training program in global health for emergency physicians.
Our program is dedicated to training future faculty members and leaders in international emergency medicine. Our method is prolonged immersion in clinical care, education, and research globally, combined with master's level education and growth of emergency medicine expertise while at Duke. Our Fellowship is a component of the Global Health Pathway for Residents and Fellows (GHP).
Our fellows spend 7.5-12 months at one of our priority partnership locations performing clinical care, educating, and conducting research. Additionally, they will earn a master of science in global health, and serve as an emergency medicine faculty member while at Duke.
View this video featuring Duke Emergency Medicine Global Health Program Director Catherine Staton discussing traffic injuries in the developing world.
View the video below to hear a former Global Health Fellow, Elizabeth Krebs, MD, discuss her work on traumatic brain injury in Rwanda.